Monthly Favorites: April 2021
Happy Monday, friends!
Recently, I took a few polls on my Instagram to better gauge what some of my followers/readers wanted to see going forward on the blog & on my social media. Usually, my Monthly Minute monthly recap posts are centered around my monthly goals as well as my monthly favorites; however, many people said they were more interested in hearing about monthly favorites vs. monthly goal recaps. So, I'm here to deliver with my Monthly Favorites of April 2021!
This monthly favorites post and my monthly favorites posts going forward will consist of a few of my favorite categories ranging from beauty favorites, skincare favorites, shopping favorites, monthly book recommendations, TV/movie recommendations, and more! Everything I share is 1,000% something I love and believe in, or else I wouldn't consider it a favorite let alone share it with my readers!
Let's dive right in with my Monthly Favorites: April 2021!
Monthly Beauty Favorites: April 2021
Check out my Favorite Beauty Products of April 2021
Billion Dollar Beauty Box
I've been totally loving my Billion Dollar Box from Billion Dollar Beauty! The best thing about these products is their clean beauty standing! They are vegan, cruelty-free, paraben free, and Target clean beauty approved! This "build-your-own" palette utilized thin magnetic pans to reduce waste. These clean beauty products come in a variety of shades and you can buy as many pieces as you'd like! They are made to match your beauty needs! Billion Dollar Beauty products can be found at your local Target or online!
Thrive Causemetics Liquid Lash Extension Mascara
The Thrive Causemetics Liquid Lash Extension Mascara has quickly become one of my favorite beauty products! For me, this is the best mascara I've ever used! This mascara doesn't budge until you take it off, which I love! Mascaras from other beauty brands have left me looking like a racoon after a long day but Thrive Causmetics Mascara stays in place for me and I look just as good at 8pm as I did at 8am! Check it out, I think it lives up to the hype!
Claw Clips
My hair has gotten so long that I'm constantly trying to keep it out of my way. Claw clips have become a staple in my hair and beauty routine! They're so cute and on trend right now. Check out this affordable set of 6 in spring colors from Amazon!
At Home Gel Manicures
In the last 2 years, I've stopped going to salons to get my nails done and have completely transitioned to doing my own gel nails at home! I've been loving trying out new spring nail trends of 2021 on my own nails! If you're interested in saving money and doing your own gel nails at home, check out my post How to Get Your Best At-Home Gel Mani for a step by step guide on getting started! I highlight all the products you need and where to find them for an affordable price! Thank me later!
Monthly Skincare Favorites: April 2021
Check out my Favorite Skincare Products of April 2021
BalmLabs ClearBalm 3-Step System
I'm going to have a full skincare review post of BalmLabs next month, but I am currently in the middle of taking the BalmLabs Balm 30-Day Challenge!
The ClearBalm 3-step system is a plant-powered skincare system that doesn't rely on harsh chemicals to take care of stubborn breakouts or acne prone skin! The products are formulated for the most sensitive skin and promises to deliver healthy, balanced, and glowing skin AND the power of hemp-derived CBD is an added bonus!
Looking for a BalmLabs discount code? Look no further! Valued at $176 and offered at $146 YOU can get it for just $129 using THIS LINK and the code 'ANGELA20'
Tula Protect + Glow Sunscreen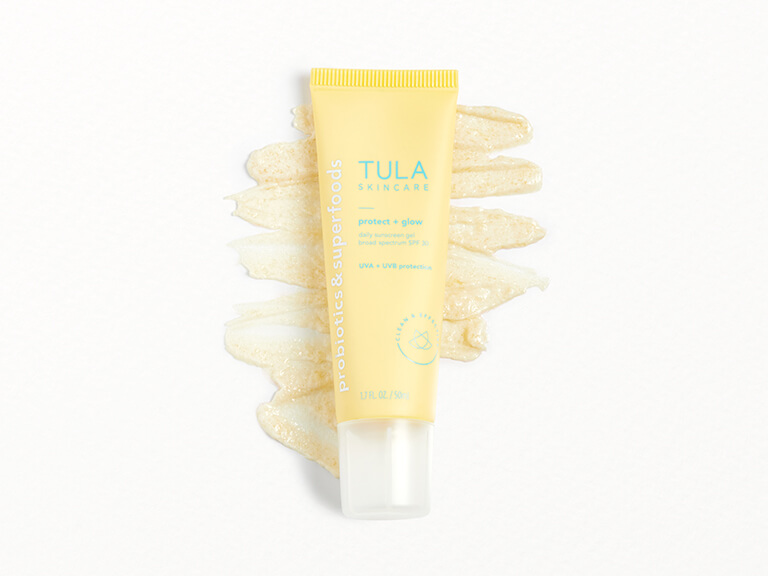 The Tula Protect + Glow Sunscreen is my absolute favorite SPF for all year round! This is a staple in my skincare routine. This SPF protects from the effects of the sun as well as blue light, is reef safe, and it makes your skin look dewy and gorgeous. It provides a nice glow and smells AMAZING! In the summer (and now too, honestly) I'll throw on a little bit of this SPF and some mascara and I'm good for the day! Tula also just launched a Supersize of this product! Stock up!
Laneige Lip Sleeping Mask
I found this lip mask at my local Marshall's and it's been a game changer in my skincare routine! I've tried lots of different lip masks/products in my night time skincare routine but the Laneige Lip Sleeping Mask is by far my favorite overnight lip product! After 7-8 hours of sleep, I can still feel the moisture on my lips! I'll also use this product in my day time skincare routine if my lips are feeling especially dry. My favorite flavor is the Grapefruit! Amazon if the best place to find these masks for an affordable price!
Monthly Fashion Favorites: April 2021
Target Swimsuits
Finding bathing suits that I felt comfortable and confident in has always been a struggle for me. Not this year! I have been loving the bathing suits from Target! I'm usually lucky if I can find one suit I like, but I recently found 2 from Target that I love! I have found I feel more confident in a one piece, and Target has so many cute styles! Check out the two I bought for myself!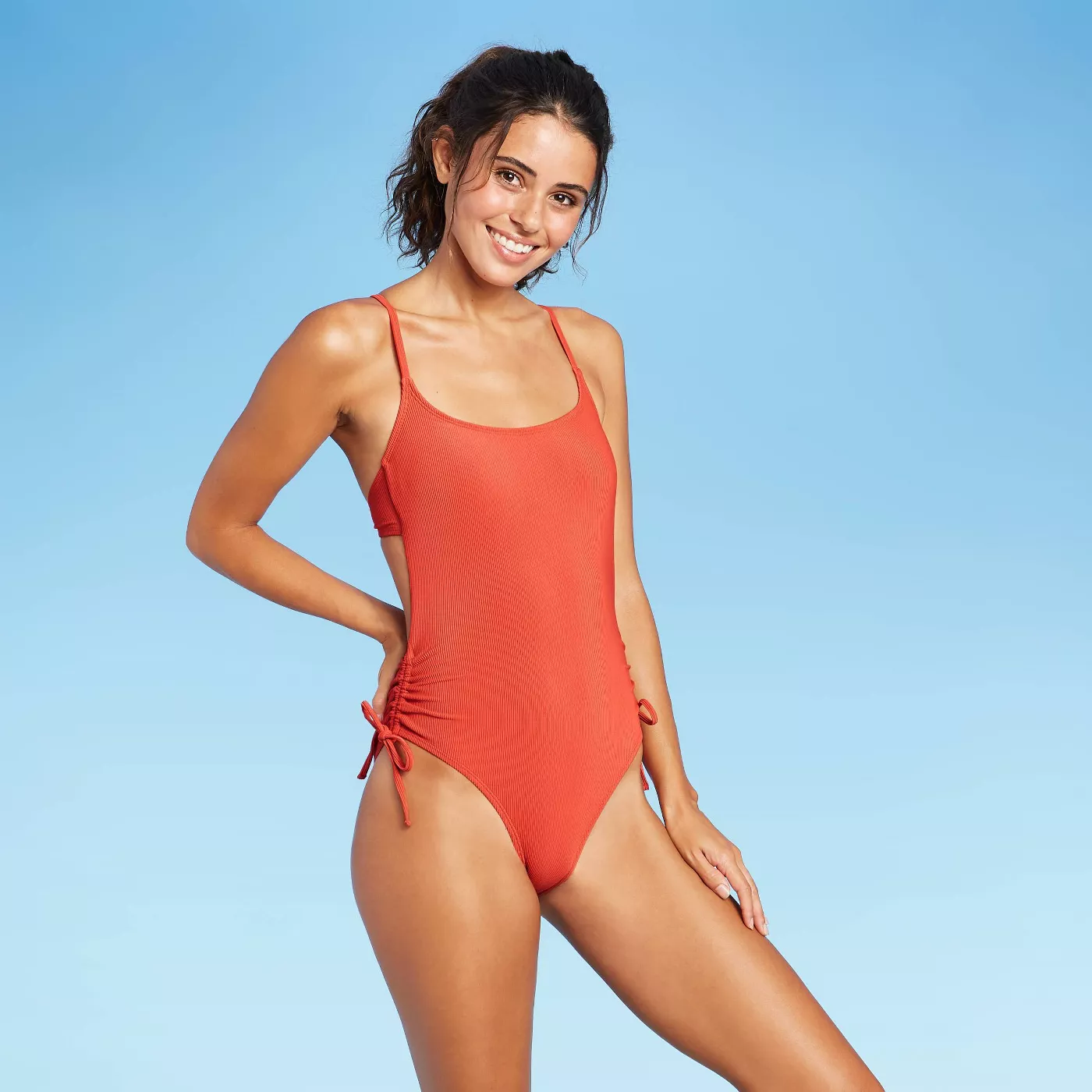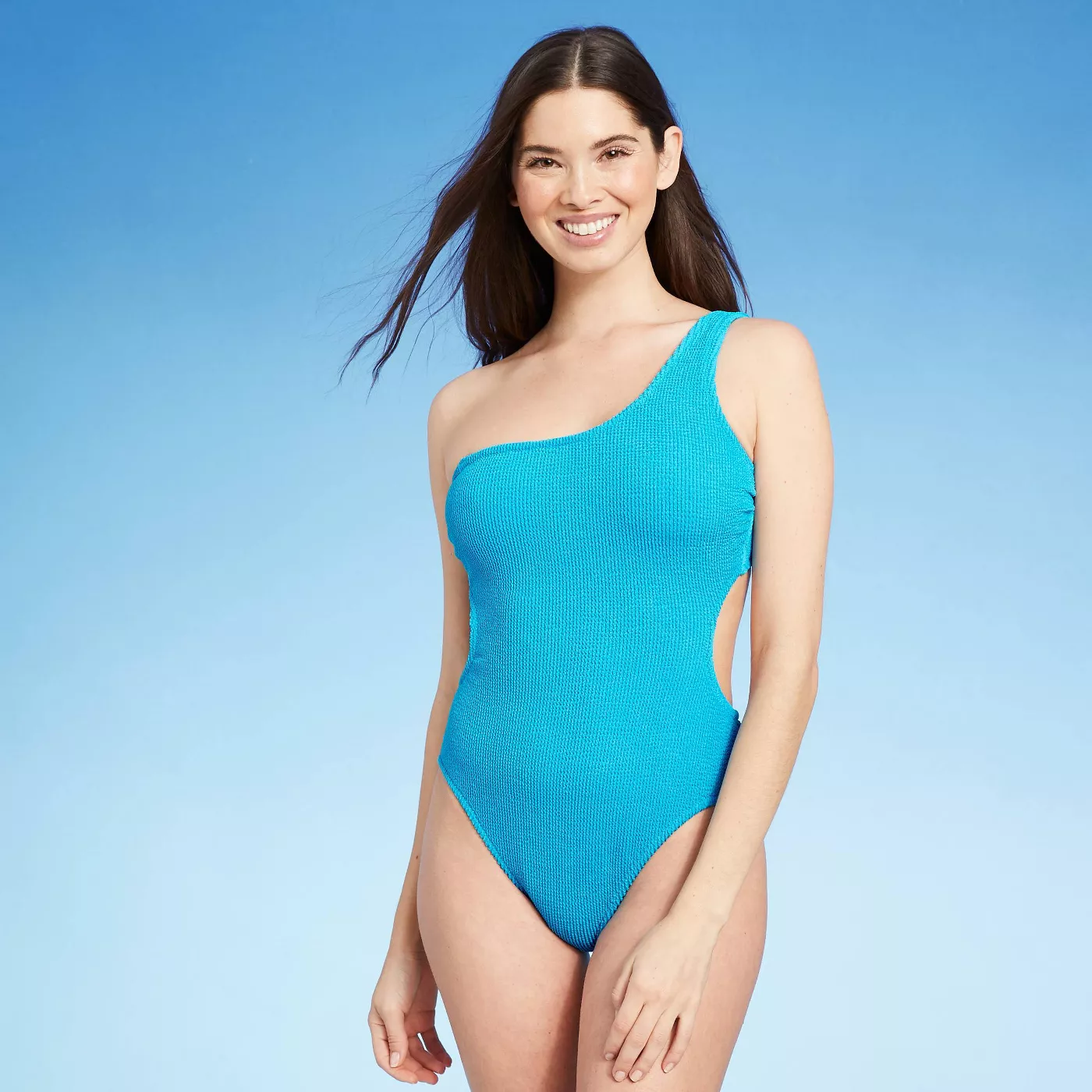 Monthly Podcast Favorites: April 2021
Killing It On Broadway
Killing It On Broadway is my absolute favorite podcast of April 2021! Broadway babes Jessica Vosk and Jennifer Simard host other Broadway stars to talk about true crime cases- because us theatre people are apparently all obsessed with true crime! It's so entertaining, I highly recommend giving it a listen. I think it will quickly end up on your favorite podcasts list too!
Monthly TV/Movie Favorites: April 2021
The Vow (HBO Max)
Killing It On Broadway led me to the true crime documentary, The Vow. The Vow revolves around the NXIVM cult and its founder, Keith Raneire. I can't say much more about it without giving too much away, but I highly suggest watching it however you're able. The documentary has been renewed for a second season.
Monthly Book Recommendations: April 2021
Believe It: How to Go from Underestimated to Unstoppable by Jamie Kern Lima
Monthly Book Recommendation! It's taken me a minute to get through this book, but I've finished it! I absolutely loved this book, and I think it is especially important for young women to read. Jamie's writing is so unique, empowering, personal, and inviting; it makes you feel like you're listening to a good friend! Any young woman who is finding their way through life, their job, or even becoming a businesswoman herself should take the time to read this book and listen to Jamie's incredible story and encouraging words!
---
Thanks for checking out my Monthly Favorites of April 2021! See something you love and can't wait to add to your favorites list? Let me know in the comments below!
May is our anniversary month at Beyond the Footlights! Make sure you're subscribed so you don't miss a moment of the action!
Talk to you soon! Lots of love!
~ Ang